"Saturday September 1st.
St Andrews Trip
to Kew Gardens
is in days."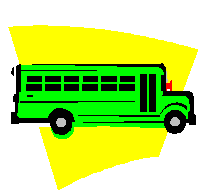 The coach leaves Fant Hall at 09:00 Sharp!

This year we are going to Kew Gardens, home to the world's largest collection of living plants.
The glass houses contain a wide variety of plants; palms, water lillies, alpines and orchids. There is a special display on the current plight of Britains Honeybees.

As the Tonbridge Road will not be opening until the 20th October (provisionally) the coach will not be able to turn left at the top of Fant Lane. The coach will come up Queens Road and on to London Road so will be able to pick up at POPLAR GROVE! The time will be 9.10am.

Please can you let me know whether or not you would like to get on at Poplar Grove. It will also ease the parking in Fant Lane as the buses are using it as a diversion while the Tonbridge Road is shut.

The cost is £30.00 (£28 for age 60+, children 4-16 £20).
If you want to use the Kew Explorer land train then Liz can get tickets at £4 per adult or £1.50 per child

So if you would like to go contact Liz Deane (204569).