"Singing for
Pleasure!"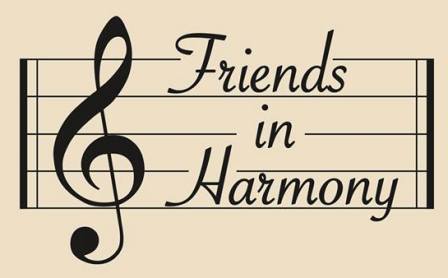 Singers, of all qualities and ages,
are invited to be part of the singing group known as 'Friends in Harmony'. We meet at St Andrew's Church on Tuesday evenings from 19:30 till 21:00 and twice each year create a musical evening with the help of one or more guest artists.

Sea Shanties,Psalms and Rounds.
Music by The Beatles and Lloyd Webber. From Iolanthe to Michael Flanders, we try most things.

If you are interested, please contact Malcom Coates(01622-725606) or just turn up on a Tuesday 19/09/2017 at 19:30 and give it a go!
Our last event was on the 1st of December 2017 at St Andrew's Church, Tonbridge Rd. The retiring collection raised £225 for the Winter Shelter.