"Missed a
Free Cake!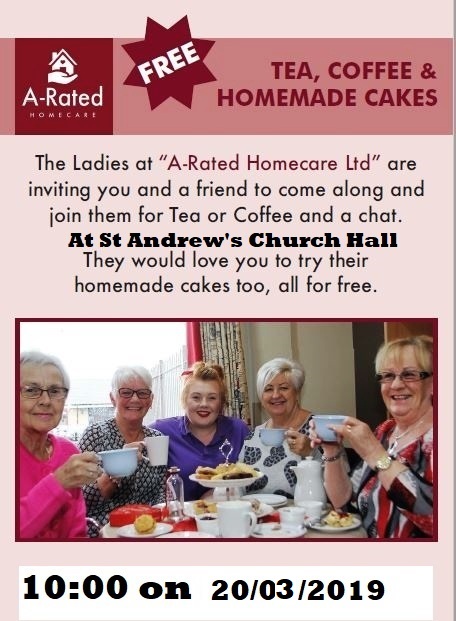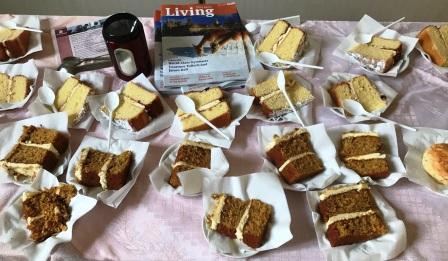 There were gorgeous Cakes and scones to be eaten for FREE on Wednesday 23rd January at The Church Hall.
On 20th March there is another opportunity to meet the ladies of "A Rated Homecare Ltd."
These women have gained the confidence to 'go it alone' after being persuaded by many of their existing clients to do so.

Their aim is to be different to any other homecare provider by always putting customer's needs first before profit. With this in mind, They have offered to St Andrew's parishioners a "free tea, coffee and cake morning" to be held between 10.00am - 12.00pm on Weds 20th March.

The purpose of the event would be to simply get to know members of the local community by spending time chatting casually.

Should anyone wish to take away a leaflet at the event then they would be free to do so, but the ladies would like me to emphasise that there would be no salespeople at the event as this is not their style.