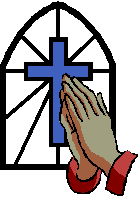 "Please Pray for:-"
In Hospital
Judy
At Home
Betty, Malcolm,Emma Joan,
Betty, Arthur, Jenny
Belinda,Diane, Ian
The Departed




A Prayer from the Church of England
God of constant mercy,
who sent your Son to save us:
remind us of your goodness,
increase your grace within us,
that our thankfulness may grow,
through Jesus Christ our Lord.
Amen.
Deanery Prayers
Click here for this month's Deanery prayer request.

Prayer in Church
The new Coronavirus guidelines allow private prayer in Church. St Andrews will not be open for this. If you or your lockdown buddies feel a need for a prayerful time in the Church then Contact Rev Chris.

This week's prayers:-
Click here

to read the Prayer Page for this week.
Hold in your hearts the victims of violence and pray for peace.

Request the Father's healing grace for those in Hospital or recovering at home.

Support with your prayers those who are coping with grief or bereavement.

Pray for practical solutions for the Homeless, Hungry and Helpless.

Pray for someone that you know.
If you feel the need for prayer for yourself, or someone you know or you would like a name added to the Prayer List used during our Services. You can Email a request to our intercessors at prayers@standrewsbarming.co.uk .
Please indicate whether they should be mentioned as "In Hospital", "At Home", or "In Rememberance".
We will only use their Forename and will not mention the reason for their inclusion unless you specifically ask for that.

Prayer Box
We have placed a locked box in the Hall so that you may ask for prayer. Only the Ordained Clergy have access to the key. Requests will be used at "Morning Prayers" and then the note will be offered to God and shredded to maintain confidentiality.

Healing and Wholeness


Keep us, good Lord,
under the shadow of your mercy.
Sustain and support the anxious,
be with those who care for the sick,
and lift up all who are brought low;
that we may find comfort
knowing that nothing can separate us from your love
in Christ Jesus our Lord
Amen.



We offer the laying on of Hands for Healing during our Parish Communion Services.

Home visit
If you know of someone in need of a home visit or other pastoral care then please fill in a request slip (At the back of the Church)and give it to John Sweetman (01622 728233).