And here's how to get here

Services this month

Our free Coffee Bar is open every Thursday
14:00-16:00.

welcome to St Andrew's Church Barming Heath Maidstone. Follow the links to find out about our church and the people who come here.
Keep in touch
with us on a regular basis by subscribing to our church magazine (Offline at the moment).
But you can read this week's Update

You may direct pastoral or other enquiries to our Reader, John Sweetman (01622 728233).
Baptisms / Marriages / Funerals

Safeguarding Policies at St Andrew's
Data Protection at St Andrew's

In accordance with current Covid requirements, you are asked to wear a mask during a service (unless you are medically exempt from doing so). Hand gel is available for use on entry to the church.
The church is not open when there are no services or events taking place.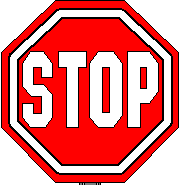 Grass Verge Parking
Due to the recent bad weather, it is no longer possible to use the grass in front of the Hall.
This site looks best with browsers capable of supporting Web Standards and Cascading Style Sheets.